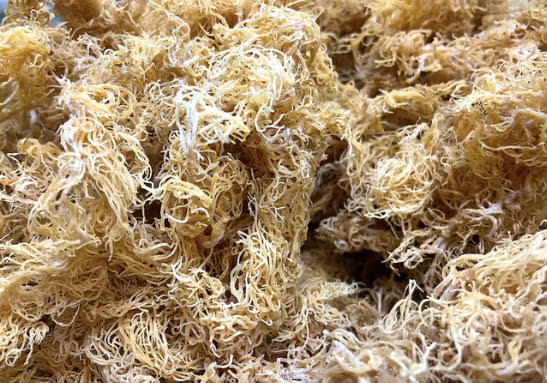 100% Pure, Raw and hand picked from Jamaica.
Sea Moss has a long list of benefits, including boosting thyroid function (hypo), digestive health, skin beauty. It is a powerful superfood providing a whopping 92 out of the 102 minerals our bodies need to thrive. Other than being one of the best foods to replenish essential minerals, Seamoss is also popular for dissolving mucus from the system and boosting the overall immune system to protect against colds, flu's, and viruses. 
Please note: Seamoss is high in iodine and should not be used for those diagnosed with hyperthyroid. 
3 oz.
100% Raw, Sun-Dried Jamaican Seamoss  -

 

MAKE YOUR OWN SEAMOSS GEL!
Makes at least 32oz - 64oz of Seamoss Gel!

Seamoss is a nutritional powerhouse that provides ALL of the essential minerals you need to maintain a condition where Anxiety struggles to survive.

The large amounts of Iron, Magnesium and Potassium soothe your nervous system and helps increase the circulation of oxygen in your blood. 
HOW TO MAKE SEAMOSS GEL
Clean Seamoss thoroughly. Rinse 2 - 3 times and remove all rocks, seashells and other sea debris. 
Put Seamoss in a pot, leveled with Spring Water. (add lime-optional)  Soak 12-24 hours. 
Remove from water and Blend Seamoss in a high-powered blender with the water from the pot AS NEEDED (do not add all the water at once)
Shoot for a thin, smooth but not watery consistency. Add to glass container with lid, place in refrigerator for a few hours or until becomes gel or creamy.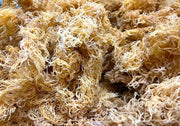 Wildcrafted Sea Moss 2oz