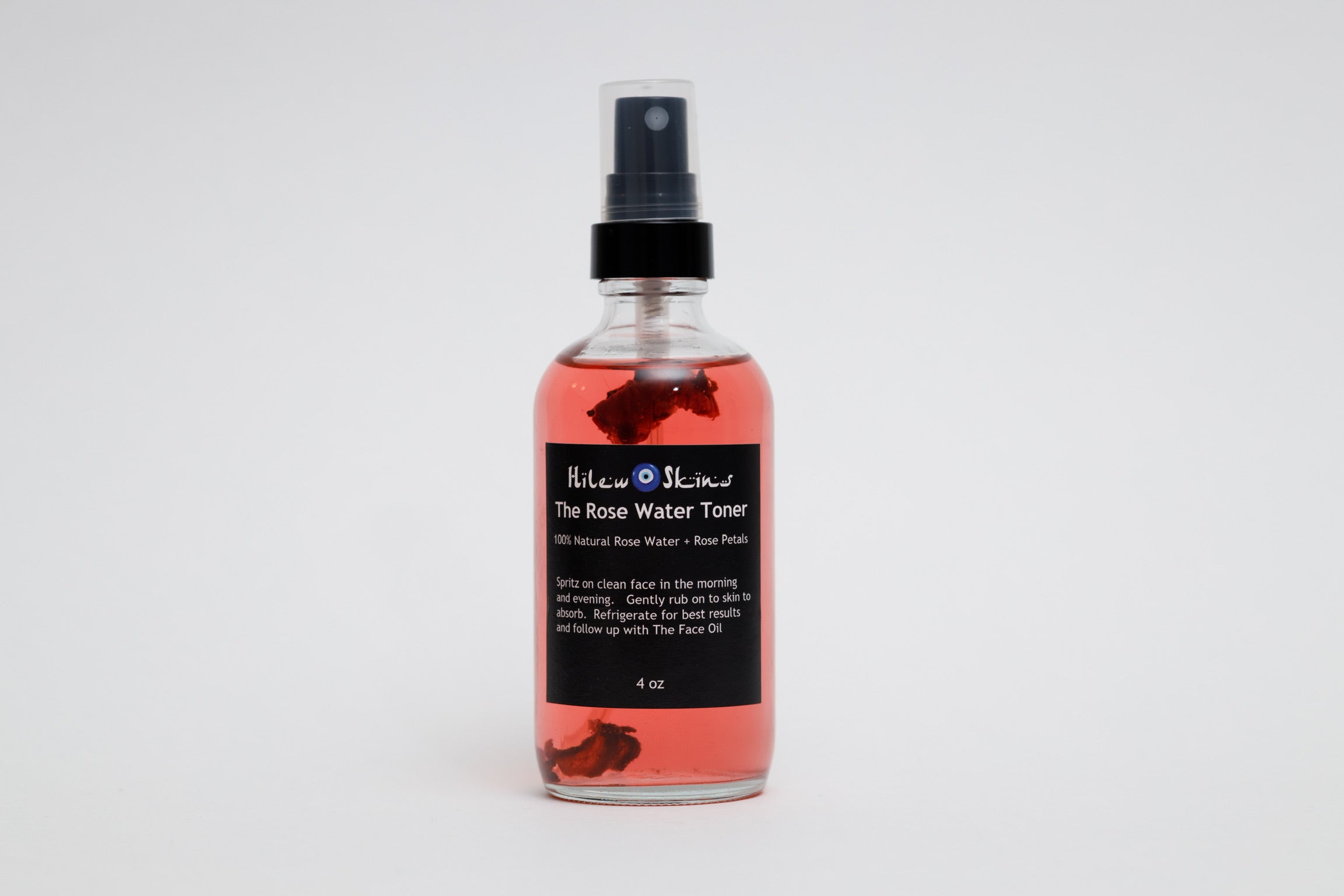 This naturally beautiful rose scented toner balances skins natural oils, improves complextion, reduces redness and puffiness, help diminish the appearance of large pores, heal scars, antibacterial, contains Vitamin C, helps prevent dark circles and loaded with antioxidants. Soothes irritated skin, fights breakouts. For ALL skin types.
Ingredients:
100% Natural Rose Water + Rose Petals
Use:
Spritz on clean face in the morning and evening. Gently rub on to skin to absorb, follow up with The Face Oil or moisturizer of your choice. Refrigerate for best results.
(Can also be applied to hair to reduce frizz and add shine)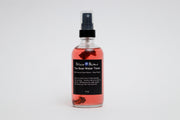 The Rose Water